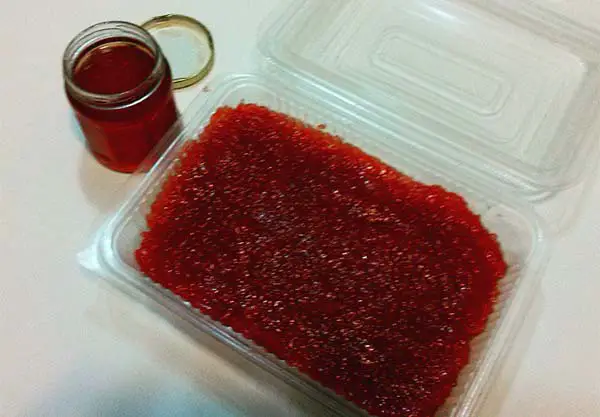 Welcome once again to our kitchen, food is our ally, and it is so diverse that it can unite cultures and people, is a variety of flavors. That's how it is, we want to help you expand your tastes and open your mind, as for the different types of dish, snacks or appetizers that can be prepared.
Today we are going to share and teach you one of the most alternative recipes that will possibly bring you memories of childhood, we are talking about a delicious quince jelly. Now you wonder why is it alternative? And this is because jelly is a natural jelly, you can adapt it to your liking and even control its sugar levels, what you could not do with a jelly already prepares, you buy at the supermarket.
It's a very simple recipe, if you want to prepare a little more you just have to make double the ingredients that we have presented. On the other hand, We tell you that the quince is an ideal fruit for jelly, because in addition to providing a vivid color, it also contains pectin which is a polysaccharide capable of forming a gel, when in contact with water, despite the fact that many do not like the taste of their meat, in jelly is one of the favorites, for everyone even the smallest.
This recipe is ideal to eat with cookies, as an aperitif or snacks, or be accompanied with the dessert you want, don't miss it and stay until the end.
Quince Jelly Recipe
Ingredients
1/4 kilo of quince
1 1/2 liter of water
800 grams of sugar
10 grams of stabilizer
1/2 teaspoon citric acid
Materials
Quince Jelly Preparation
As we have already explained, it's a simple recipe, full of delicious flavor, in which simple ingredients will also be used, within your reach of what you already have in your kitchen, follow the next steps below:
We are going to use 1/4 kilo of quince, which should be washed very well, disinfect for later, cut into thin slices or chunks.
Then we will need the help of a pot, are you looking for large or medium?, the idea is do not use a small, in the pot you are going to pour 1 1/2 liter of water, then add the diced quinces and 800 grams of sugar, you are going to let the mixture boil or cook for approximately 35 minutes, make sure it is over medium heat, stirring constantly so that we do not burn.
Time has passed, we take out of the fire, we pass the mixture and we are going to pour it into a strainer whichever you prefer, the idea is only the liquid is conserved, you will need the help of a spoon since the mixture must be hot.
You are going to return the liquid to the pot, to concentrate it a little more and you are going to add 10 grams of stabilizer, 1/2 teaspoon of citric acid is also added, let it boil for 5 minutes and ready to serve.
The container where you are going to place the jelly must be glass, and you also have to sterilize the packaging, make sure the jelly is very hot, at the time it is going to be poured into the container.
Done all this, your jelly is ready, to be accompanied by some delicious cookies, in some toast with your breakfast and if you wish you can also consume it alone, We hope you enjoy it and have very good results..
Tips for preparing a delicious quince jelly
As we are always recommending you, remember to buy the freshest ingredients you can get, in this case the fruit, for the taste to be fresh and strong, and it is not going to distort, for some fruit in bad condition.
Jellies can be prepared with other types of fruits, but those with high amounts of pectin, to prepare a rich natural gelatin are: The apples, the lemons, the oranges, tangerines, Grapes, peaches and gooseberries. These are the fruits that we recommend the most because there are others but they do not have high amounts of pectin to prepare a firm jelly, unless you use a preservative.
You can add some spice such as cinnamon, the brad at the time of preparation and then you take it out, when the mixture is brewing.
The amount of sugar we have used, you don't necessarily have to be exact, you can add less if it seems very sweet, since this amount is quite sweet, so we recommend not adding more sugar.
There are people who like to add coconut, or nuts such as almonds, hazelnut and even peanuts, gives it a good flavor but is optional.
We hope you liked the tips, and that they serve you. If you have more ideas, you can apply them, remember to share this delight with your friends.
Nutritional contribution
The nutritional contribution that food gives us, they are the best medicine we can consume. If we do it in moderation and we advise ourselves on which are the best for our health, we are going to get an understanding of the benefits they provide us, and therefore better health, a higher spirit to live the day to day, during the activities we carry out.
 Since the ingredients that we have used are few, we will focus on one of them which is the quince.
Quince is a fruit known to be rich in minerals such as potassium. This mineral is necessary for the nervous system and muscles; activates gastric movement to stimulate proper excretion; maintains fluid balance in the body, prevents dehydration of body cells, promotes insulin secretion, controls blood sugar and produces energy. Regarding vitamins, quinces contain modest amounts of vitamin C.
Quince contains many antioxidants, as well as other vitamins, like vitamins C and E, that help strengthen the immune system in many ways. For example, vitamin C stimulates the immune system to increase the supply of white blood cells, which are the body's first line of defense against pathogens, virus y bacterias.