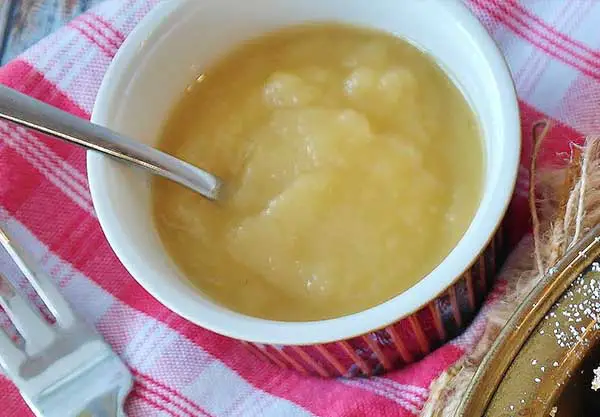 To continue pampering your palate we bring you back, a delicious and quite simple dessert, since we know that recipes that take us a short time, allow us to learn a little about cooking, and they motivate us to want to continue learning about this beautiful trade.
Today's recipe, is inspired for audiences of all ages, namely, kids, Adults, youths, older adults in general. It takes us all to those childhood or vacation moments, from where we keep the sweetest memories, together with our family and friends.
It is a very special delight, that's how it is, we bring you a rich mixed fruit compote, dessert that is prepared in different ways. As we already know, it is a dessert where we cook the fruit and there are two ways to prepare it., sometimes people like to cook the fruit and eat it whole, as with others, cook the fruit and crush it so that it is like a mush, this time we are going to prepare it in the form of porridge.
This recipe is ideal to consume or share in your snacks, and even be accompanied as a dessert, between your meals. We know that you are going to love this dessert, much to you, as to the people you share it with, because who doesn't like a good compote? We all love it, we hope you stay until the end, and share this delicious delicacy with your friends.
Mixed fruit compote recipe
Ingredients
1 quince
1 apple
2 oranges
50 grams of sugar
Materials
Be
Strainer
Blender
Jug with measure
Preparation of mixed fruit compote
We continue in the preparation, since this recipe is super simple, we will collaborate with you with the help regarding its preparation, in the form of steps that will help you do it in an orderly and neat way, and to start you are going to do the following:
You will need 1 apple, 1 quince,

las que deberás&nbsp

; disinfect and wash very well, then chop them into pieces in the form of slices.
Then you are going to extract the juices from 2 oranges, that you must have previously washed and disinfected. Already done this, you add the orange juice in a bowl or container, where you will also place the apple and the quince, so that they soften, for about 10 minutes
Then you will need a pot, in which you will place the quince and the apple along with 2 cups of water, if you see that there is very little liquid, you can add a little more water and there will be no problem. You place it over medium heat, and boil for 5 minutes.
The cooking time has passed, you are going to pass the fruits through a strainer to remove the liquid and preserve the pulp
The next thing you are going to do, is that you are going to take the pulp to the blender and you are going to add the orange juice that you had used to soften the fruit, then blend well until it is like a porridge.
And you are going to strain again what you have liquefied, to remove fibers and seeds, but if it is to your liking there is no problem if you do not want to strain it.
You will place this mixture back in the pot and you will add 50 grams of sugar, and you will boil for about 5 to 8 minutes, constantly stirring with the help of a wooden spoon or with a common spoon.
Once the cooking process is finished, the hot compote should be poured into the container or jar, (This is very important) and ready to taste your delicious dessert.
It can be accompanied with nuts, those of your preference, we recommend almond, hazelnut or even sweet peanut.
Tips for making a delicious mixed fruit compote
Well remember to buy and use for the compote, fresh fruits and in good condition, since when it comes to fruit, its flavor will be based on the state in which it is, and more if we talk about a compote.
Sometimes fruits come with a certain concentration of sugar, which makes it sometimes unnecessary to add sugar to the compote. Or on the contrary you can add a little more sugar to your liking, there will be no problem.
The compotes can be made with any other type of fruit, but always remember not to use too many, as it could have a strange and unpleasant taste.
If you wish or you see that your compote is very dry and you like it juicier, you can add a little more orange juice, in this case, make sure the juice is a little sweeter than acid.
Cinnamon also gives it a more intense flavor, a little spoonful would do you very good.
We hope these tips help you, and even that we have helped you to see that there are other ways to prepare a common and traditional dessert.
Nutritional contribution
Apples are rich in fiber, it is estimated that an apple can provide approximately 3 grams of fiber. This fiber is not only found in the skin, the apple and its pulp are composed mainly of cellulose, and pectin has an interesting effect on the regulation of intestinal transit.
 Some of its benefits are the properties they provide, like vitamins B and C, carbohydrates in small amounts, protein, fats, minerals and fiber. Apples are very useful for growth, contains phosphorus and calcium, which has an important value in the formation of salts, and also of minerals in the bones.
It also provides vitamin C, involved in the formation of substances in the body in the bone matrix.
Quince is a fruit known to be rich in minerals such as potassium. Minerals are necessary for the nervous system and muscles to function; activate the movement of the stomach, stimulates sufficient excretion; maintains fluid balance in the body, prevents dehydration of body cells and promotes insulin, controls blood sugar and produces energy, quinces contain a moderate amount of vitamin C.
Es bien sabido que la naranja  it is rich in vitamin C, involved in the formation of collagen, bones and teeth and red blood cells, and is beneficial for absorbing iron from food and fighting infections.