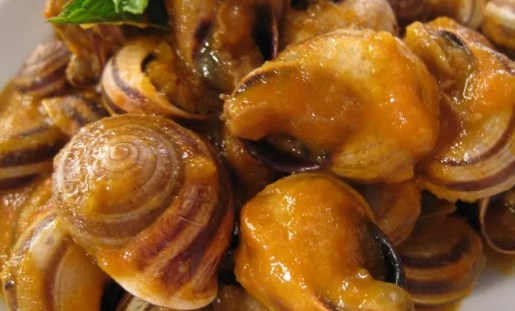 Dear friends, we hope you are excellent today, since we will share a fairly simple and peculiar recipe, besides having a strong flavor, for the ingredients that we are going to use in its preparation, putting the fish as the base of this dish, that characterizes us as Peruvians. That's how it is, today we will cook with a delight called cabrilla.
We will combine the cabrilla, with fairly common ingredients. Because we have been inspired by a very simple recipe, for those people who are always indecisive when choosing what to eat, at the moment we have to have lunch or dinner, it doesn't take much time. And suffice it to say that it has quite high nutritional properties, and has an elaboration very healthy.
The Cabrilla it is quite a delicious fish, for its flavor that is smooth, and its meat that is firm and at the same time fatty, which will be delicious and ideal for this type of dish that helps us get out of trouble. We also recommend this dish, for some casual meeting, with your family and friends, because we understand that sometimes, for the little ones it is difficult to share the taste for fish and shellfish.
Do not miss it and stay until the end, so you can learn about this rich and fun marine recipe.
Recipe of Cabrilla Adobo
Ingredients
1 whole cabrilla or 1 kg in steaks
2 large onions, sliced
1 tablespoon of red pepper ground
1 cup strong vinegar
2 teaspoons garlic minced
¼ cup oil for frying
¼ teaspoon oregano
Shall, Pepper, cumin,
Preparation of Cabrilla Adobo
To start with this delicious Adobo de cabrilla or cabrilla en adobo, either way is correct, we will do the following, with simple steps that will make your job easier:
The first thing you will need is the help of a container, either metal or clay., in which we are going to prepare a dressing for the cabrilla.
In the container you are going to add 1 cup of strong vinegar, ¼ teaspoon oregano, 2 teaspoons of ground garlic and then you will add, cumin, salt and pepper to your liking.
Then you will need 1 whole cabrilla or 1 kg in fillets, and this time we are going to use the fillets. In the event that you are going to use the whole cabrilla you must cut it into fillets, so that you get 6 to 8 pieces.
You are going to add the fillets to the container and you are going to place 2 large onions that you are going to chop into slices, adding all this with the dressing. You stir it and you are going to leave it to marinate for 1 hour or more.
Besides we are going to prepare a stew for the fish.

En una sartén vas a colocar&nbsp

; ¼ cup oil for frying, you wait for the oil to heat; already at its point you add 2 tablespoons of ground garlic and 1 tablespoon of ground red pepper, you remove the ingredients, until well fried.
After they are fried they will be added in the pan, the fish fillets together with the dressing in which they were marinating and let it cook over low heat, for a time of 5 minutes.
And ready, time has passed, you have prepared your dish, which is ideal to accompany it well either with some yellow potatoes, camotes o choclo sancochas, a delicious salad. Depending on your preference, you can accompany it with a chili or garlic sauce.
Consejos para hacer un delicioso&nbsp

;
It is a custom of ours to recommend the importance of the food to be used being fresh, especially protein. Since in this case we have used the fish you must make sure that it is fresh and healthy for consumption, since this will be a factor of relevance when it comes to the flavor you will get.
You can add lemon to the dressing that we have prepared, tangy lime or orange juice, in case you don't have vinegar.
This recipe can be made with another type of fish or protein.
It can also be accompanied with a good portion of rice and among the recommended salads are:
Chicken and spinach salad.
Chicken and cactus salad.
A rich potato salad with egg.
Also a rich broccoli salad dressed with olive oil, I would give it a delicious touch.
Nutritional contribution
Cabrilla is a species of fish that provides a mild flavor to this recipe and belongs to white fish. This fish is characterized by being rich in vitamins A, D y B, in addition to containing magnesium, football, iodine, phosphorus and potassium, it is characterized by its crispy meat and is mainly used for soft foods, I eat dinners and even snacks.
 Vitamin A or retinoic acid is a very good antioxidant that helps protect cells from free radicals, that can affect heart disease and even cancer. It is also a nutrient that has a great contribution to growth, reproduction, immunity and vision.
Vitamin B3 or Niacin plays an important role in energy extraction. In feeding, in addition to helping the digestive system function, skin and nerves, one of its functions is to eliminate toxic substances from the body, like the production of steroid hormones, so are stress-related hormones.
 Vitamin B9 or folic acid has very important properties, even if taken during pregnancy, it is vital because it is responsible for the growth and maintenance of tissues. Vitamin B12 is responsible for maintaining the nervous system, what is the use of proteins and the formation of red blood cells.
Vitamin B6 is necessary for the production of antibodies. Can fight infections, help form hemoglobin and provide oxygen to red blood cells.
Vitamin D, it is an essential nutrient for the functioning of our body, it has many vital functions for the correct daily development. Ayuda  reduce the possibility of future heart disease and osteoporosis.
According to some studies, it has been proven that it has a great relevance in the maintenance of cognitive function, because as we age, certain functions in the body are lost
Helps reduce stiffness or complication of asthma.
Strengthens the immune system, to the point of protecting it from any type of virus, one that we commonly see as the cold.